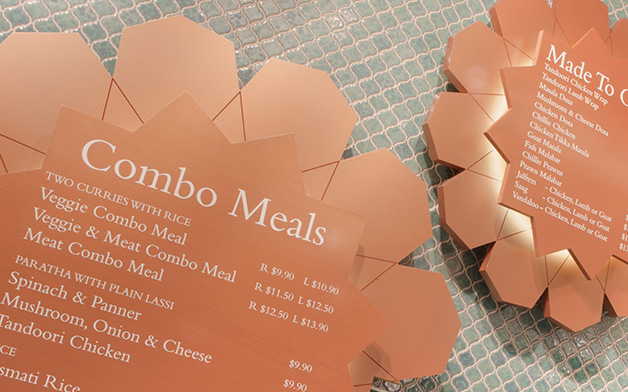 Nine Marys
9 Marys modern Indian is situated amongst the hustle and bustle of Westfield's five star food court on Pitt St Sydney. A pattern inspired by the shape of traditional Indian temples was laser cut from Corian to form the counter top whilst custom copper finished menu boards float off turquoise lantern tiles. Winner of the 2011 Corian Design Awards.
Winner 2011 Corian Design Awards
*designed while director/owner of Morris Selvatico P/L.
Share This Project: