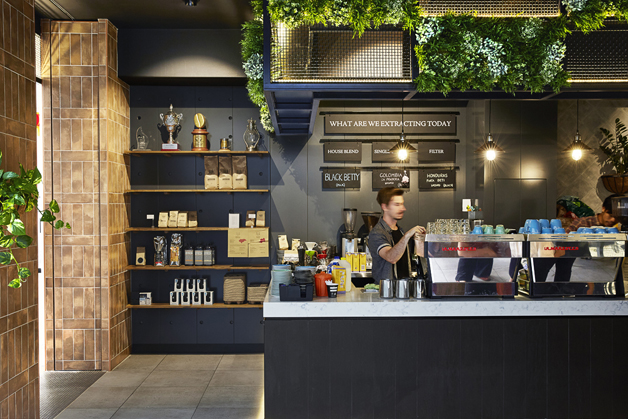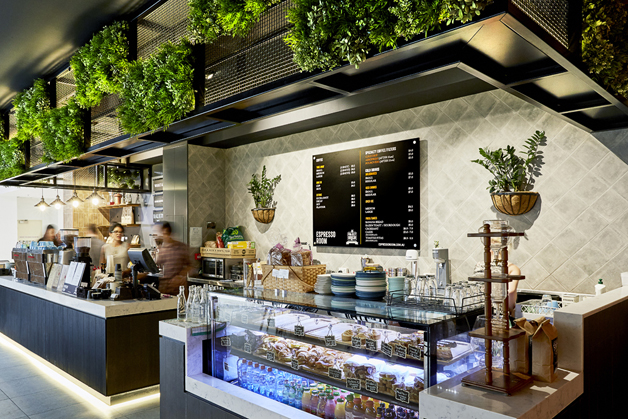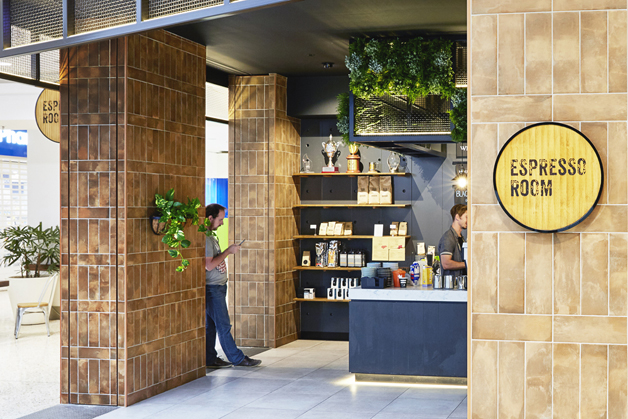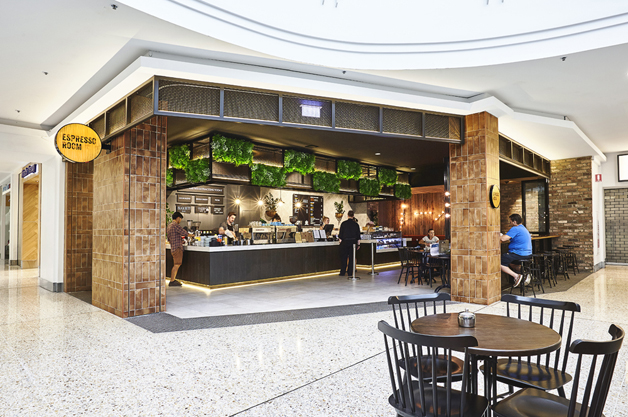 Espresso Room Woden
This existing retailer contacted us to develop and evolve their existing brand to reflect a more inviting and authentic espresso bar. With three stores located around Canberra, Espresso Room Woden relocated into a new site giving us a fresh canvas to work with.
Our main objective was to highlight the coffee making process so that customers could recognise that Espresso Room is serious about creating the best possible product. Dark tiles were used on the main bar to anchor it within the space. Rustic timber, raw concrete and mild steel add warmth and texture and the dark ceiling helps to make the space feel more intimate. Lighting was kept to a minimum, greenery was introduced and varied seating styles added to help achieve a welcoming and warm interior.
*designed while director/owner of Morris Selvatico P/L.
Share This Project: